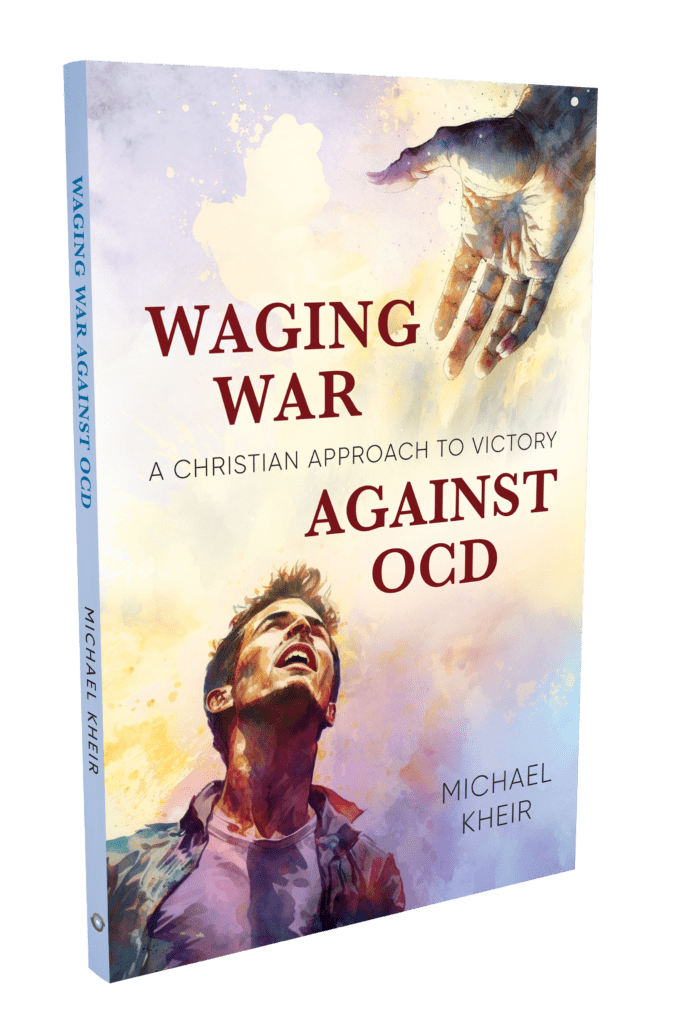 A Christian Approach to Victory
If you or someone close to you is a Christian afflicted with obsessive-compulsive disorder (OCD), Waging War against OCD: A Christian Approach to Victory provides a lifeline. Authored by an OCD sufferer who uses Scripture as a sword in the battle against the disorder, this book provides comfort and hope for those mired in the confusion and hopelessness of OCD. The author demonstrates how the methods for fighting this disorder all originate in Scripture, the ultimate source of all wisdom and power. Sufferers can use these truths as an anchor during their darkest and weakest moments, knowing that God's Word prescribes a path to victory over torturous thought patterns, crippling fears, enslaving rituals, and debilitating guilt.
For OCD sufferers and those that come alongside them, this book provides rare insight into the thoughts of an OCD sufferer, shared in raw and honest detail by the author throughout his entire life story, beginning with his first memories of OCD at age five. For many years, the author asked for wisdom from God, and this book is based on the wisdom he received. It is his deepest hope that the lessons he learned will bring comfort and victory to all Christian OCD sufferers—and to those who know, love, counsel, and shepherd them.
"If any of you lacks wisdom, let him ask of God, who gives to all liberally and without reproach, and it will be given to him" (James 1:5)
When OCD symptoms begin to attack one's faith, the result can be profoundly confusing. Well-intended fellow believers who don't understand OCD often offer advice that is not only unhelpful, but can actually make matters worse. Mike Kheir clearly understands this struggle. In this refreshingly honest and vulnerable book, Mike shares his personal journey of struggling with OCD as a Christian. He has done his homework, and he shares how understanding OCD as a medical disorder is not incompatible with true faith in Christ. This is a much-needed resource for Christians who have been tormented with OCD attacking their faith. In these pages, you will find one man's honest story, valuable and solid information, and hope.
Michael Kheir provides us with a fascinating account of his long journey through a difficult case of childhood onset OCD. Well written and poignant, Kheir describes in vivid detail a host of religiously-themed obsessional fears that caused him torment. Kheir also catalogues and details the use of the cognitive and faith-based strategies that have worked best to overcome his terrors. There is something in this book for every Christian OCD sufferer.